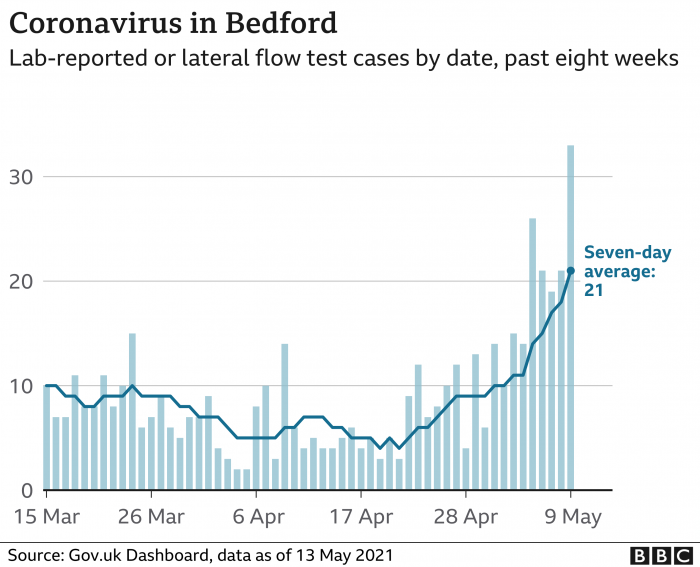 Bedford council calls for over-16s vaccines
Bedford Borough Council said the rate of Covid infections per 100,000 people had risen from 39.8 to 84.3 in a week.

The authoritys director of public health, Vicky Head, said it was "likely" the increase was due to the variant first identified in India.

Ahead of restrictions easing on Monday, Ms Head said the borough was "at a precarious point".

"Be cautious," she said. "Just because the rules say you can do something, doesnt mean you have to or you should.

"Perhaps just think twice and stay outdoors as much as you possibly can."
"Whats concerned us recently is that weve started to see a small number of cases that have not been directly related to travel which is an early indication that it could potentially get into the wider community," he said.

"Which is why were trying to take this very proactive response to case finding and undertaking contact tracing to try to contain that spread.

"Were in a very different position to Bedford where cases have escalated rapidly and where theyve seen a much more significant number of this variants... were doing all we can to avoid getting in that position. "