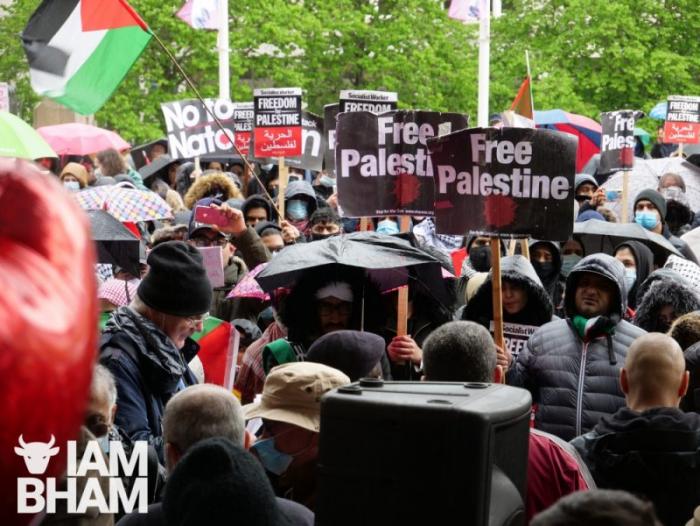 Protestors march through Birmingham city centre in solidarity with Palestinians
Over a thousand people gathered in Birmingham this afternoon to protest in solidarity with Palestinians amid the ongoing Israeli military bombardment of the Gaza Strip.

Passions were running high as between 1,500 and 2,000 people turned out in Victoria Square to show solidarity with Palestine before marching through the city centre, waving banners and chanting slogans.
Gathering outside the Birmingham City Council House from 2pm, the rally was led by speakers representing anti-war organisations, trade unions and anti-racist groups.

Braving the rain, attendees held up placards and home-made signs calling for an end to air strikes in the Middle Eastern region and for the UK government to intervene. The action comes after thousands of Palestinians were forced to flee their homes after days of sustained attacks.

After an hour of speeches and chants, activists brought together their banners and flags for an impromptu march, as a river of protesters flowed through New Street and High Street before looping back towards Colmore Row and returning to Victoria Square.

Chanting "Free Palestine", families, students and community leaders joined the rally – the fourth in Birmingham in a fortnight – calling for peace and justice in the Middle Eastern region.