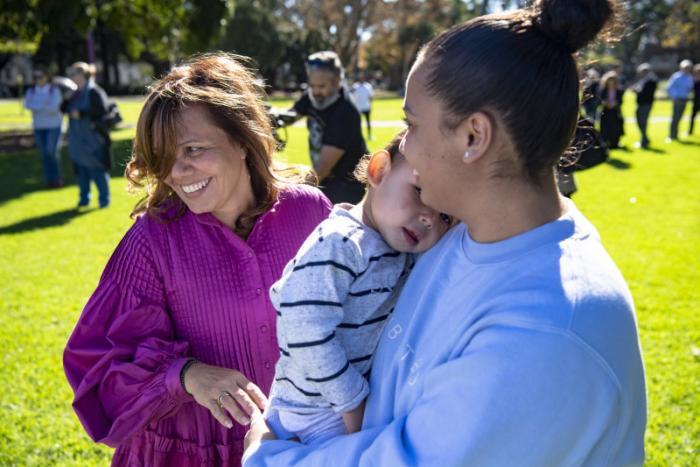 Indigenous leader Yvonne Weldon enters race for Sydney mayoralty
Indigenous leader Yvonne Weldon has entered the race for the Sydney lord mayoralty, pitting herself against long-time incumbent Clover Moore and Labor councillor Linda Scott.

Ms Weldon, who is chairwoman of the Metropolitan Local Aboriginal Land Council, announced her decision on Friday to run as the first Aboriginal Australian candidate for lord mayor.
The Wiradjuri woman will replace independent candidate Kerryn Phelps, who bowed out of the contest early this month due to the health of a close family member.

Ms Weldon was originally part of Dr Phelps' team to contest council elections on September 4.

Her decision to nominate as a candidate ensures a contest between at least three well-known women for the job of Sydney lord mayor.

Cr Scott, who has been on the City of Sydney council since 2012, confirmed in February that she would stand against Cr Moore, who is seeking a historic fifth term as mayor.
Council spends $1m to run pool
The City of Sydney council will have paid more than $1 million to a contractor to run its new aquatic centre at Green Square even before its delayed opening in February.

The estimated $1.13 million outlay over about four months comes as the council blamed the delayed opening of the largest aquatic centre built in Sydney since the 2000 Olympic Games on "many factors", including the COVID-19 pandemic.
Construction of the $106 million complex began in February 2018 and it was originally meant to open in June this year.

Labor councillor Linda Scott said she did not want to see ratepayers' money go to waste paying contractors to run a closed pool, arguing that $1 million could cover several upgrades to pocket parks, or a new green space.
"The lord mayor's decision to fund contractors more than $1 million of public money to run a closed pool runs counter to the public interest," she said. "This public pool is long overdue – promised to communities for nearly two decades – yet still not delivered."

Sydney lord mayor Clover Moore said the council had been unable to open the centre in time for Christmas due to a range of issues including the pandemic, which delayed the delivery of essential equipment and pool flooring by up to four months.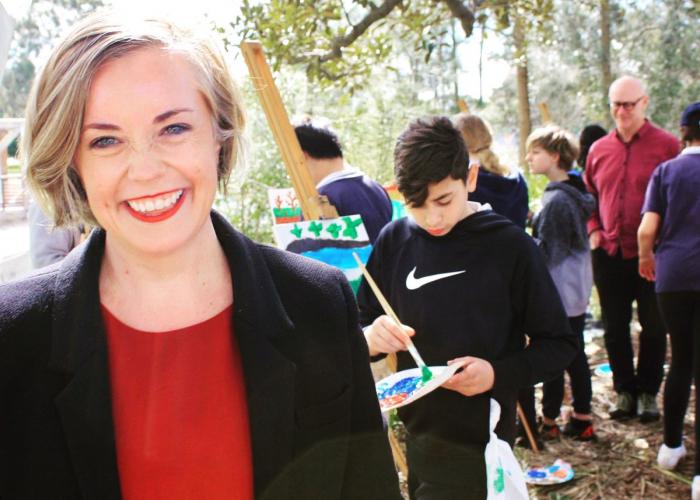 City of Sydney Councillor Linda Scott elected ALGA President
Sydney City Councillor Linda Scott has been elected President of the Australian Local Government Association (ALGA) – the national voice of local government representing over 500 councils nationwide.

Councillor Scott was elected to the position unopposed at ALGA's annual general meeting on Friday – and will succeed David O'Loughlin, whose two-term stint as ALGA President ended this week.
She said she will adopt a similar approach while ALGA President.

"I am honoured to have been elevated to this national role," she said, "and I'm committed to looking after the best interests of local government and the people they serve.

"Councils are the level of government closest to the community – and contrary to what many people might think, our responsibilities encompass much more than 'roads, rates, and rubbish'.

"Local governments directly employ nearly 200,000 people, control assets worth more than $425 billion, and have an annual operational spend of more than $38 billion," she said.

"Councils run pools, art galleries, childcare and emergency management centres – they deliver meals on wheels, nurture small business, and tackle homelessness and violence against women among many other things.