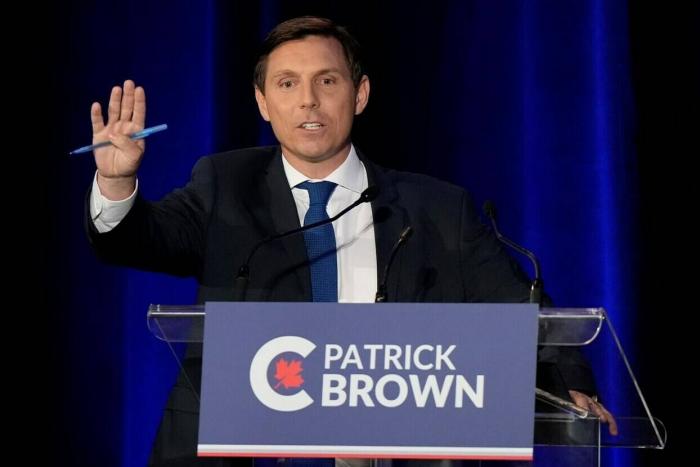 Re-elect Patrick Brown
Patrick Brown was elected Mayor of Brampton in October 2018 on a platform of getting Brampton back on track and receiving a fair deal from our provincial and federal governments.

Patrick was born in Toronto in 1978 of Irish and Italian descent. He graduated from St. Michael's College, then studied political science at the University of Toronto and graduated with a law degree from the University of Windsor. He began his law practice in Brampton where his father Edmond has practiced for more than 40 years. Patrick's mother Judy is a retired high school principal.

Patrick has had a long involvement in serving in government. He was first elected in 2000 as a Councillor in the City of Barrie. He served two terms on City Council before getting elected as the Member of Parliament. He was re-elected in 2008 and 2011. From 2006-2014 Patrick was the Chair of the Canada-India Parliamentary Association and he also served as Chair of the GTA Caucus from 2011-15.

In May 2015 Patrick was elected Leader of the Ontario PC Party. He became the Member of Provincial Parliament in September 2015 for the riding of Simcoe North. He served as Leader of the Official Opposition and Education Critic.

Patrick and his wife Genevieve live in Downtown Brampton with their son Theodore and daughter Savannah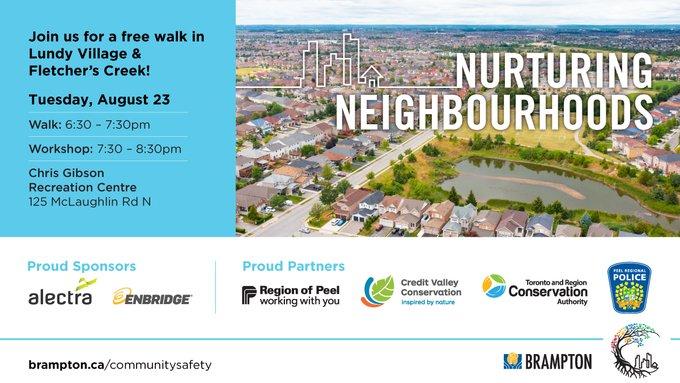 Highlights Elections 2022
The 2022 City and School Council elections will be held on Monday, October 24. Polling timings are from 10 am to 8 pm.
• Polling location information will be available on the Citys website in September.
• If you are unable to attend on October 24th, consider voting on one of the early voting days on October 7th, 8th, 9th, 14th, or 15th. Advanced voting information will be available on the Citys website in September. Advance voting is also a good option for community members who may be busy celebrating Diwali and Bandi Chur Diwas, which fall on voting day this year.
• Proxy Voting: If you are an eligible Brampton voter who is unable to attend on voting day or at a previous voting date, you may appoint another eligible Brampton voter to vote on your behalf. Every person whose name is entered in the voter list or who is included in the voter list can vote through his proxy. More information about proxy voting will be available soon on the Citys website.
• Home Voting Service: Eligible voters who are staying at home due to illness, injury or disability can apply to vote using the Home Voting Service on October 11, 12 and 13. Limited appointments will be available to those who meet the eligibility requirements. More information about the service and the appointment process will be available soon on the Citys website.
• Bring your ID: Voters must have an ID showing their name and valid Brampton address to vote. See the list of acceptable documents for identification before voting.
• Apply now to become a City Electoral Officer and help with administration and customer service tasks on voting day. More than 2,000 vacancies are available. Preference will be given to Brampton residents 18 years of age and older. This is a great opportunity to gain new skills, get to know City staff and connect with your community.
Third Party Advertising: Potential third party advertisers can apply to advertise on Brampton until October 21st. Information about third-party advertising, eligibility requirements and the registration process is available here.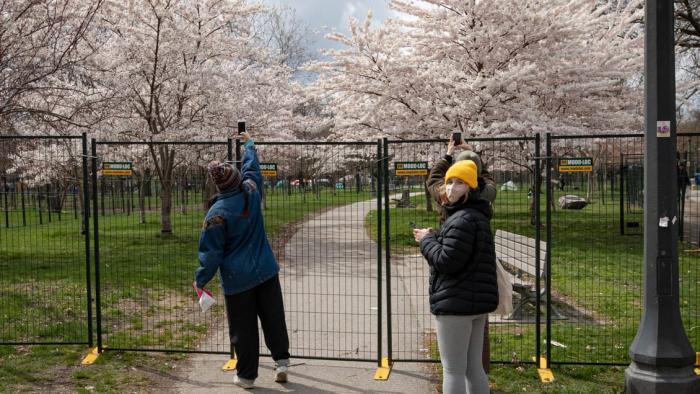 City has now delivered 1.6 million vaccine doses
The city says 1.6 million doses of COVID-19 vaccine have been administered in the city (total population, nearly 3 million).

Just over 650,000 more people have booked a vaccination appointment at a city-run clinic, while tens of thousands more will get their first doses at pop-up and mobile sites in the coming weeks.

However, with the province planning to shift its vaccine strategy away from hot spots, there is a chance the citys vaccination rate could slow.

On Thursday, Ontario announced its stay-at-home order will remain in place until "at least" June 2.

The City of Toronto, meanwhile, has been in lockdown since last November.
Charges laid at two protests in Hamilton on Sunday
Hamilton police have laid 22 charges in connection with the two protests held in the city on Sunday.

Police say 20 people gathered at Hamilton City Hall for an anti-lockdown protest. A pro-Palestinian demonstration was also held in the area and was attended by 1,000 people, police say.

The events, police say, violate public health measures. Ontario is under a stay-at-home order that prohibits outdoor organized public events and social gatherings with people not in the same household.

As a result, police charged eight people who participated in the anti-lockdown protest and 12 at the pro-Palestinian demonstration.

The two organizers of the protest in support of Palestinian people were also charged under the Reopening Ontario Act.

Police say they will continue to review the pro-Palestine demonstration, given the large crowd in attendance. They added that further charges may be laid.

Similar protests were also held in Toronto on Saturday.

Toronto police said Sunday that three people were charged after incidents at the two events.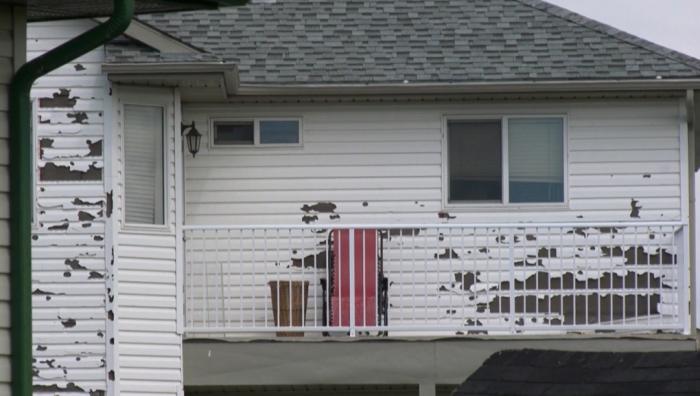 City of Calgary approves hail-resistant roofing rebate
Calgarians will soon be eligible for a $3,000 rebate for installing hail damage-mitigating renovations to their homes.

The City of Calgary has allotted slightly more than $2 million from its reserves for the Resilient Roofing Rebate program, a certified Class 4 impact hail-resistant roofing installation rebate.

A maximum of 660 homes may participate in the first year of the rebate program thats scheduled to run for three years.
Homeowners who suffered property damage in the hailstorm that battered northeast Calgary in June 2020 will be given first priority as of June 1 before the program opens to all Calgarians on Jan. 1, 2022.

According to city officials, the rebate may be applied retroactively to those who installed Class 4 impact hail-resistant roofing on their homes between June 13, 2020 and June 1 of this year.