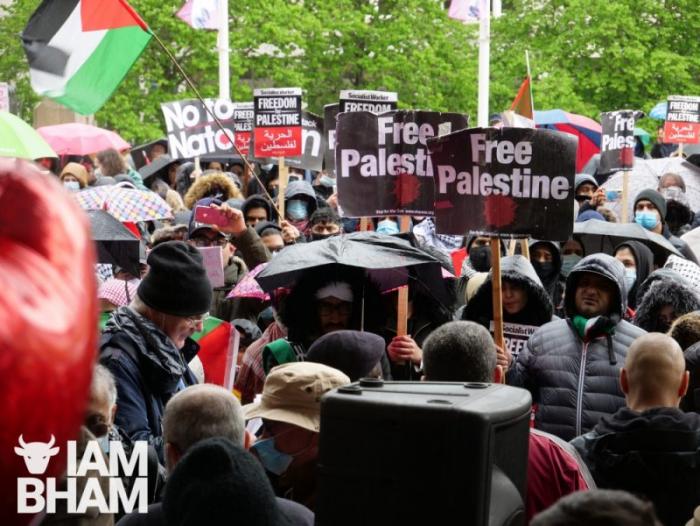 Protestors march through Birmingham city centre in solidarity with Palestinians
Over a thousand people gathered in Birmingham this afternoon to protest in solidarity with Palestinians amid the ongoing Israeli military bombardment of the Gaza Strip.

Passions were running high as between 1,500 and 2,000 people turned out in Victoria Square to show solidarity with Palestine before marching through the city centre, waving banners and chanting slogans.
Gathering outside the Birmingham City Council House from 2pm, the rally was led by speakers representing anti-war organisations, trade unions and anti-racist groups.

Braving the rain, attendees held up placards and home-made signs calling for an end to air strikes in the Middle Eastern region and for the UK government to intervene. The action comes after thousands of Palestinians were forced to flee their homes after days of sustained attacks.

After an hour of speeches and chants, activists brought together their banners and flags for an impromptu march, as a river of protesters flowed through New Street and High Street before looping back towards Colmore Row and returning to Victoria Square.

Chanting "Free Palestine", families, students and community leaders joined the rally – the fourth in Birmingham in a fortnight – calling for peace and justice in the Middle Eastern region.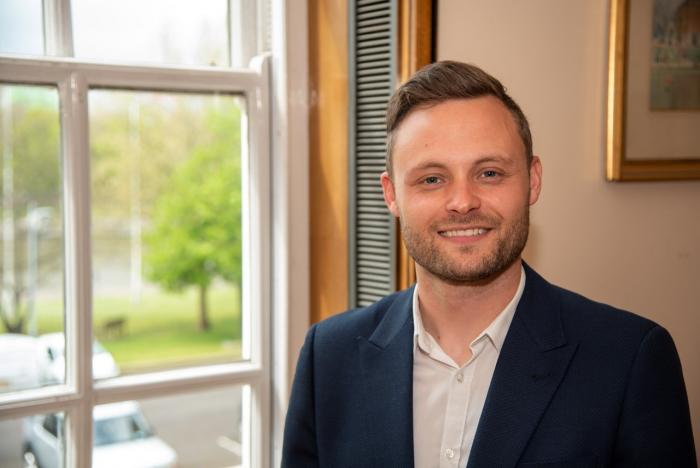 Ben Bradley - New Leader of Nottinghamshire County Council
The newly elected leader of Nottinghamshire County Council has set out his hopes and ambitions for Nottinghamshire residents.

Councillor Ben Bradley, was unanimously elected as the leader following the Conservative Group Annual General Meeting on Monday, 10 May.

Councillor Bruce Laughton was elected as the deputy leader and Councillor Chris Barnfather becomes the Conservative Group Business Manager.

Ben, 31, father of two, has served as Member of Parliament for Mansfield since 2017 and becomes the only sitting MP and local authority leader in the country.

Councillor Bradley said he was honoured to have been selected as leader of the Conservative Group and Nottinghamshire County Council.

Councillor Ben Bradley said:

"I never thought ten years ago when I was in the public gallery at a Full Council meeting, doing work experience with Mark Spencer MP, that I would one day be the Leader of this authority. I am grateful to all my colleagues for their unanimous support and excited about the opportunities and benefits this majority Conservative administration can deliver to residents.

"I feel that I am in a unique position to advance the cause of Nottinghamshire County Council and residents by working directly with Government and ministers to get things done. My current roles will allow me to speak to ministers first-hand and these conversations will directly benefit Nottinghamshire. No other Council Leader in the country has that same opportunity to put local issues direct to the heart of Government.

We have listened to local residents throughout the local election campaign. We have got a far-reaching agenda for the County of Nottinghamshire and as a Conservative administration we are keen and ready to get on with the job.

"I wish to use this opportunity to offer my thanks to the workforce for their efforts during the pandemic. It has been a challenging year but we're heading out the other side and I look forward to working with colleagues from across the council in a new post-Covid era."

Councillor Bradley will be officially appointed to lead the new administration at the Council's planned Annual General Meeting on 27 May.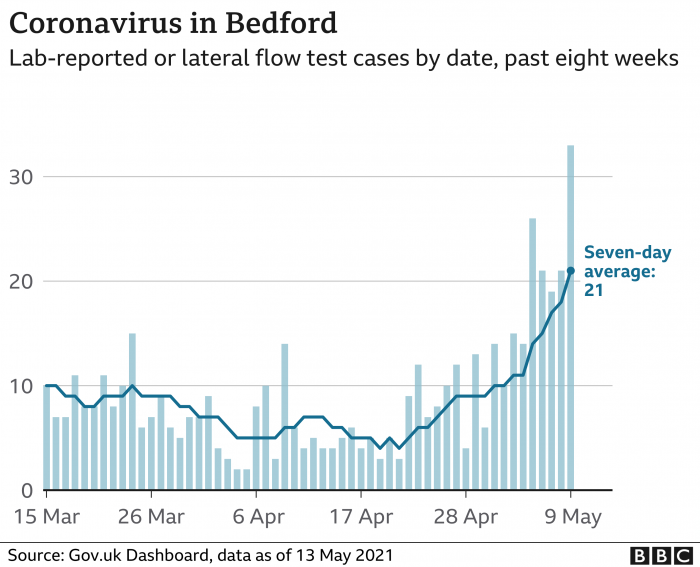 Bedford council calls for over-16s vaccines
Bedford Borough Council said the rate of Covid infections per 100,000 people had risen from 39.8 to 84.3 in a week.

The authoritys director of public health, Vicky Head, said it was "likely" the increase was due to the variant first identified in India.

Ahead of restrictions easing on Monday, Ms Head said the borough was "at a precarious point".

"Be cautious," she said. "Just because the rules say you can do something, doesnt mean you have to or you should.

"Perhaps just think twice and stay outdoors as much as you possibly can."
"Whats concerned us recently is that weve started to see a small number of cases that have not been directly related to travel which is an early indication that it could potentially get into the wider community," he said.

"Which is why were trying to take this very proactive response to case finding and undertaking contact tracing to try to contain that spread.

"Were in a very different position to Bedford where cases have escalated rapidly and where theyve seen a much more significant number of this variants... were doing all we can to avoid getting in that position. "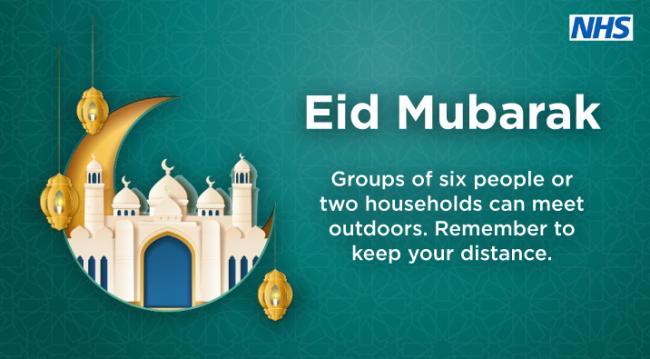 Manchester City Council wishes residents Eid Mubarak
Manchester City Council is reminding residents celebrating Eid to remain vigilant due to ongoing Covid infections.

The council said the situation has improved significantly in the past year it is still vitally important that precautions are taken to prevent the further spread of the virus.

Rules are still in place which limit the number of people who can gather in one place, and as always it is vital that people observe social distancing, wear a face mask and continue to be diligent over hand washing.
"It is a shame that once again the Eid celebrations in Manchester will not be what they usually are, but I hope that families will be able to enjoy it as best they can, in the safest way possible."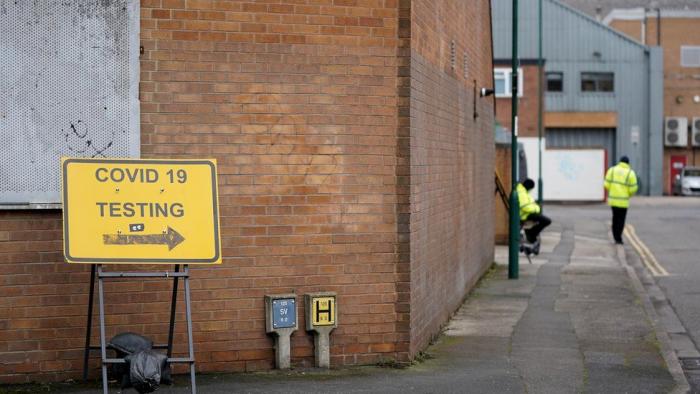 Covid: Targeted testing in Nottingham after Indian variant rise
Nottingham City Council said some cases had been found in shared, private accommodation in the city.

It said not all cases related to travel and some were "thought to have been picked up via community transmission".

Public Health England, which elevated the Indian variant as a "variant of concern" last week, said it was monitoring them "extremely closely".
David Johns, interim director of public health in Nottingham, said the cases had been found in Nottingham city by Public Health England.

"For most people, the variant of concern will simply mean being extra vigilant when we stick to the guidance around hands, face, space in order to keep each other safe," he said.

"We need everybodys help with this. If you are asked to come forward for a test, please work with our teams and get tested at the earliest opportunity."