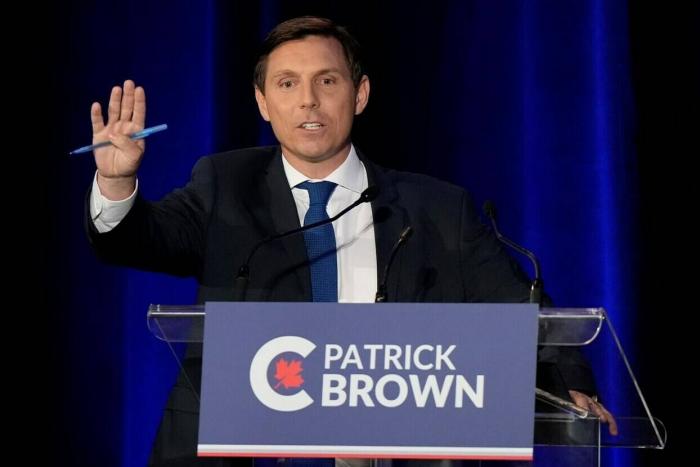 Re-elect Patrick Brown
Patrick Brown was elected Mayor of Brampton in October 2018 on a platform of getting Brampton back on track and receiving a fair deal from our provincial and federal governments.

Patrick was born in Toronto in 1978 of Irish and Italian descent. He graduated from St. Michael's College, then studied political science at the University of Toronto and graduated with a law degree from the University of Windsor. He began his law practice in Brampton where his father Edmond has practiced for more than 40 years. Patrick's mother Judy is a retired high school principal.

Patrick has had a long involvement in serving in government. He was first elected in 2000 as a Councillor in the City of Barrie. He served two terms on City Council before getting elected as the Member of Parliament. He was re-elected in 2008 and 2011. From 2006-2014 Patrick was the Chair of the Canada-India Parliamentary Association and he also served as Chair of the GTA Caucus from 2011-15.

In May 2015 Patrick was elected Leader of the Ontario PC Party. He became the Member of Provincial Parliament in September 2015 for the riding of Simcoe North. He served as Leader of the Official Opposition and Education Critic.

Patrick and his wife Genevieve live in Downtown Brampton with their son Theodore and daughter Savannah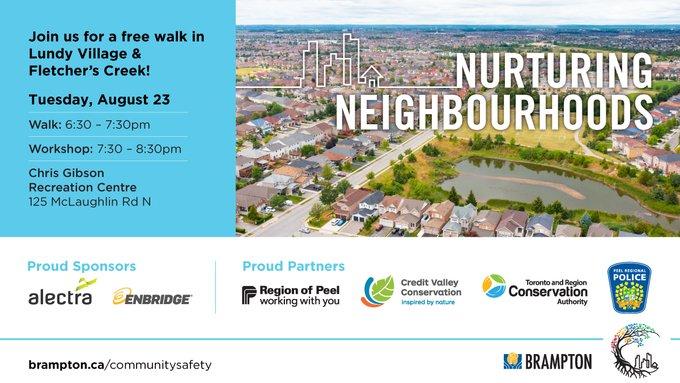 Highlights Elections 2022
The 2022 City and School Council elections will be held on Monday, October 24. Polling timings are from 10 am to 8 pm.
• Polling location information will be available on the Citys website in September.
• If you are unable to attend on October 24th, consider voting on one of the early voting days on October 7th, 8th, 9th, 14th, or 15th. Advanced voting information will be available on the Citys website in September. Advance voting is also a good option for community members who may be busy celebrating Diwali and Bandi Chur Diwas, which fall on voting day this year.
• Proxy Voting: If you are an eligible Brampton voter who is unable to attend on voting day or at a previous voting date, you may appoint another eligible Brampton voter to vote on your behalf. Every person whose name is entered in the voter list or who is included in the voter list can vote through his proxy. More information about proxy voting will be available soon on the Citys website.
• Home Voting Service: Eligible voters who are staying at home due to illness, injury or disability can apply to vote using the Home Voting Service on October 11, 12 and 13. Limited appointments will be available to those who meet the eligibility requirements. More information about the service and the appointment process will be available soon on the Citys website.
• Bring your ID: Voters must have an ID showing their name and valid Brampton address to vote. See the list of acceptable documents for identification before voting.
• Apply now to become a City Electoral Officer and help with administration and customer service tasks on voting day. More than 2,000 vacancies are available. Preference will be given to Brampton residents 18 years of age and older. This is a great opportunity to gain new skills, get to know City staff and connect with your community.
Third Party Advertising: Potential third party advertisers can apply to advertise on Brampton until October 21st. Information about third-party advertising, eligibility requirements and the registration process is available here.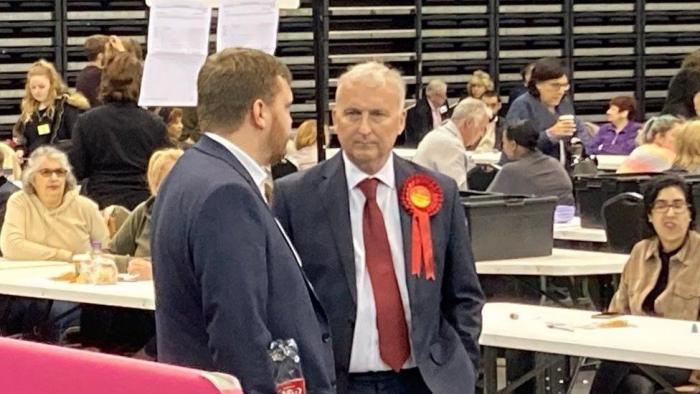 Labor retains control of the Birmingham City Council.
The UKs largest metropolitan council holds 101 seats in 69 districts.

Despite losing two council members in 2018, the Labor Party won 65 seats to maintain its majority. The Conservatives lost three seats, but remained the second-largest party with 22 seats.

It was then that the Tories retained control of the Council of Sixteen despite losing two seats.

Earlier on Friday, it was confirmed that Birmingham City Council Labor leader Ian Ward had retained his fraction and seat.

He said he was "delighted" to be re-elected and had served for 27 years.

Speaking after the final result, Mr Ward said it was a "swing and whirlwind" for the Labor Party.

"We came into the election campaign with 65 seats and came out with 65 seats," he said.

"The 2018 election was a high point so repeating it is a great election result for Birmingham Labor.

"The Tories lost five seats to us, and in return we lost four seats to the Lib Dems and one Green."

Conservative group leader Robert Alden said he would accept responsibility for any damage, rather than blaming Boris Johnson for his local performance.
The mayor of London will visit Chile
The principal representative of Londons financial district, Vincent Quinney, will visit Santiago from May 3 to 4. The program includes meetings with government officials, financial associations and representatives of the Chilean business world, which aims to strengthen trade relations between London and the Chilean city.
Lord Meyer will visit Chile and Brazil.
In Chile, his visit will focus on bilateral cooperation in green finance, open banking, fantasy and participation in financial services, as well as the UKs role in financial services and innovation.
Events Lord Mayor will attend include a meeting with the Fantic Association on women at Fantic and a public-private roundtable on green finance chaired by the Ministry of Finance.
Lord Mayor is expected to lead discussions on challenges and opportunities in the Open Banking Regulations, present UK strategy and share processes for making the UK experience dynamic yet secure in Chile How to help build the ecosystem.
Another topic to be discussed is the UKs potential to develop internationally as a market for Chilean technology companies, as well as to promote cooperation between public authorities.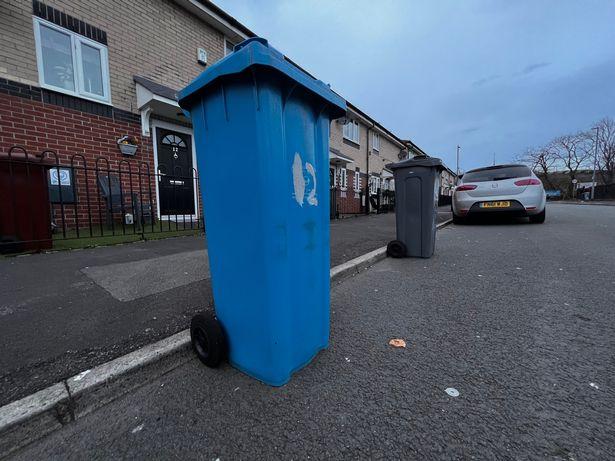 Maine City Fans Local Parking disappointment is plans for streets where no one lives
Plans to introduce a major new residential parking scheme around the alliance have angered Manchester City fans - who say many of the roads involved are in industrial areas and business parks where no one lives. On match day, hundreds of city supporters park on the streets in and around Briscoe Lane and Lord Street North, most of which are surrounded by commercial property or surrounded by green spaces.
But, under the councils new proposal, these roads will be restricted to residential roads. Kevin Parker, secretary of Manchester Citys Official Sports Club, said: "We would understand a scheme that protects residents parking spaces, but if they changed restrictions around non-residential areas, such as in commercial or industrial areas, it would appear unfair for no good reason. good."
Many housing estates around the union already have parking restrictions. But the board is considering a comprehensive new Eastland scheme. This is partly due to the construction of the £350m Live Co-op Arena, with a capacity of 23,500 people, poised to become the UKs largest indoor venue.