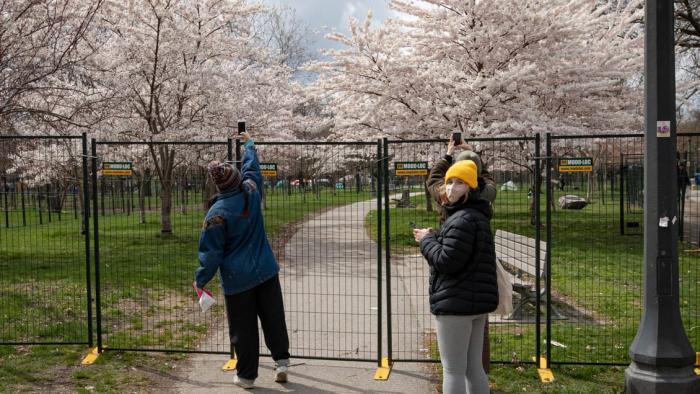 City has now delivered 1.6 million vaccine doses
The city says 1.6 million doses of COVID-19 vaccine have been administered in the city (total population, nearly 3 million).

Just over 650,000 more people have booked a vaccination appointment at a city-run clinic, while tens of thousands more will get their first doses at pop-up and mobile sites in the coming weeks.

However, with the province planning to shift its vaccine strategy away from hot spots, there is a chance the citys vaccination rate could slow.

On Thursday, Ontario announced its stay-at-home order will remain in place until "at least" June 2.

The City of Toronto, meanwhile, has been in lockdown since last November.
Charges laid at two protests in Hamilton on Sunday
Hamilton police have laid 22 charges in connection with the two protests held in the city on Sunday.

Police say 20 people gathered at Hamilton City Hall for an anti-lockdown protest. A pro-Palestinian demonstration was also held in the area and was attended by 1,000 people, police say.

The events, police say, violate public health measures. Ontario is under a stay-at-home order that prohibits outdoor organized public events and social gatherings with people not in the same household.

As a result, police charged eight people who participated in the anti-lockdown protest and 12 at the pro-Palestinian demonstration.

The two organizers of the protest in support of Palestinian people were also charged under the Reopening Ontario Act.

Police say they will continue to review the pro-Palestine demonstration, given the large crowd in attendance. They added that further charges may be laid.

Similar protests were also held in Toronto on Saturday.

Toronto police said Sunday that three people were charged after incidents at the two events.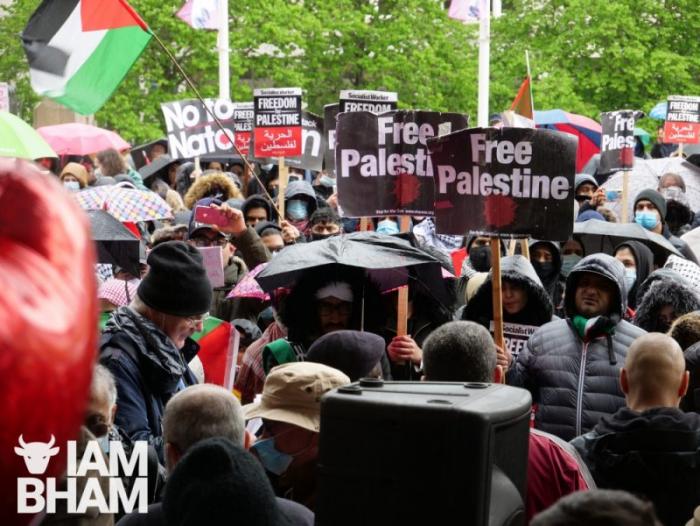 Protestors march through Birmingham city centre in solidarity with Palestinians
Over a thousand people gathered in Birmingham this afternoon to protest in solidarity with Palestinians amid the ongoing Israeli military bombardment of the Gaza Strip.

Passions were running high as between 1,500 and 2,000 people turned out in Victoria Square to show solidarity with Palestine before marching through the city centre, waving banners and chanting slogans.
Gathering outside the Birmingham City Council House from 2pm, the rally was led by speakers representing anti-war organisations, trade unions and anti-racist groups.

Braving the rain, attendees held up placards and home-made signs calling for an end to air strikes in the Middle Eastern region and for the UK government to intervene. The action comes after thousands of Palestinians were forced to flee their homes after days of sustained attacks.

After an hour of speeches and chants, activists brought together their banners and flags for an impromptu march, as a river of protesters flowed through New Street and High Street before looping back towards Colmore Row and returning to Victoria Square.

Chanting "Free Palestine", families, students and community leaders joined the rally – the fourth in Birmingham in a fortnight – calling for peace and justice in the Middle Eastern region.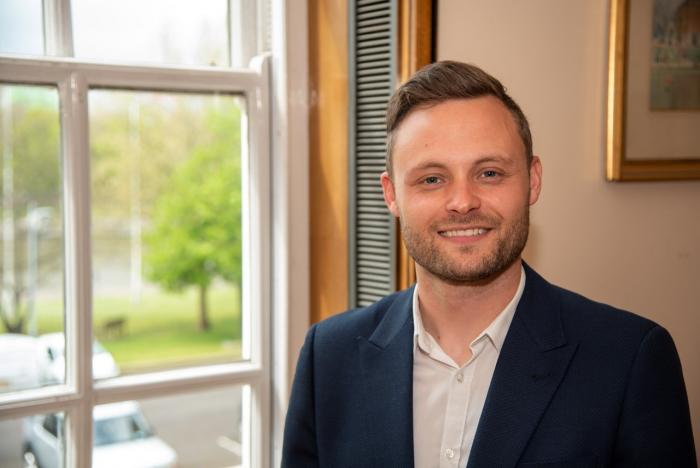 Ben Bradley - New Leader of Nottinghamshire County Council
The newly elected leader of Nottinghamshire County Council has set out his hopes and ambitions for Nottinghamshire residents.

Councillor Ben Bradley, was unanimously elected as the leader following the Conservative Group Annual General Meeting on Monday, 10 May.

Councillor Bruce Laughton was elected as the deputy leader and Councillor Chris Barnfather becomes the Conservative Group Business Manager.

Ben, 31, father of two, has served as Member of Parliament for Mansfield since 2017 and becomes the only sitting MP and local authority leader in the country.

Councillor Bradley said he was honoured to have been selected as leader of the Conservative Group and Nottinghamshire County Council.

Councillor Ben Bradley said:

"I never thought ten years ago when I was in the public gallery at a Full Council meeting, doing work experience with Mark Spencer MP, that I would one day be the Leader of this authority. I am grateful to all my colleagues for their unanimous support and excited about the opportunities and benefits this majority Conservative administration can deliver to residents.

"I feel that I am in a unique position to advance the cause of Nottinghamshire County Council and residents by working directly with Government and ministers to get things done. My current roles will allow me to speak to ministers first-hand and these conversations will directly benefit Nottinghamshire. No other Council Leader in the country has that same opportunity to put local issues direct to the heart of Government.

We have listened to local residents throughout the local election campaign. We have got a far-reaching agenda for the County of Nottinghamshire and as a Conservative administration we are keen and ready to get on with the job.

"I wish to use this opportunity to offer my thanks to the workforce for their efforts during the pandemic. It has been a challenging year but we're heading out the other side and I look forward to working with colleagues from across the council in a new post-Covid era."

Councillor Bradley will be officially appointed to lead the new administration at the Council's planned Annual General Meeting on 27 May.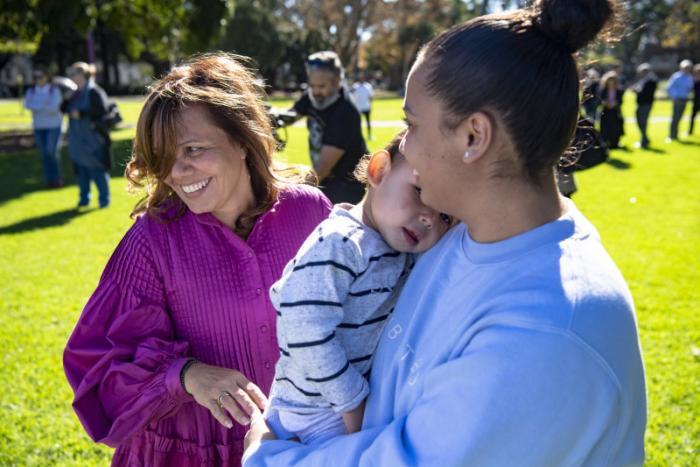 Indigenous leader Yvonne Weldon enters race for Sydney mayoralty
Indigenous leader Yvonne Weldon has entered the race for the Sydney lord mayoralty, pitting herself against long-time incumbent Clover Moore and Labor councillor Linda Scott.

Ms Weldon, who is chairwoman of the Metropolitan Local Aboriginal Land Council, announced her decision on Friday to run as the first Aboriginal Australian candidate for lord mayor.
The Wiradjuri woman will replace independent candidate Kerryn Phelps, who bowed out of the contest early this month due to the health of a close family member.

Ms Weldon was originally part of Dr Phelps' team to contest council elections on September 4.

Her decision to nominate as a candidate ensures a contest between at least three well-known women for the job of Sydney lord mayor.

Cr Scott, who has been on the City of Sydney council since 2012, confirmed in February that she would stand against Cr Moore, who is seeking a historic fifth term as mayor.